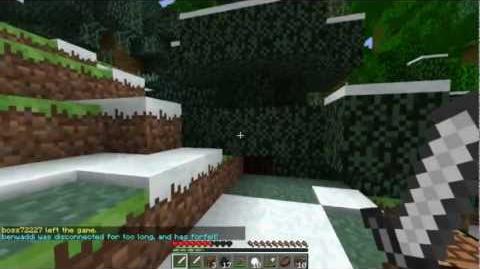 The Boxer kit is an excellent all-rounder. It's excellent at the start, giving you the element of surprise to victims, and is brilliant late-game since the damage reduction can often save your life!
Special Abilities
Edit
Fists do as much damage as a stone sword.
Incoming damage is reduced by half a heart.
Starting Equipment
Edit
Strategies
Edit
Go on a rampage early game, killing people with your fists. People will be surprised and often struck in awe!
You have a useful perk when fighting 1 v 1's, since incoming damage to you is reduced by half a heart! 
The damage reduction at the feast really can mean the difference between killing that last person and stealing all the chests, or dying!
Make sure that you are not holding an item when attacking, if you hold an item - you won't do stone-sword damage!
Ad blocker interference detected!
Wikia is a free-to-use site that makes money from advertising. We have a modified experience for viewers using ad blockers

Wikia is not accessible if you've made further modifications. Remove the custom ad blocker rule(s) and the page will load as expected.